Emma Sleep Valentine's Day Sale 2022 | Get up to 60% OFF with our Exclusive Discount Code
Love is in the air and Emma Sleep is helping us all celebrate with a mammoth Valentine's Day Sale with up to 55% off products. But wait…you can actually score an additional 5% off using our exclusive code at checkout. Read on to find out how and get one step closer to a better night's sleep!
Published 9th February, 2022 by Michael Vojtisek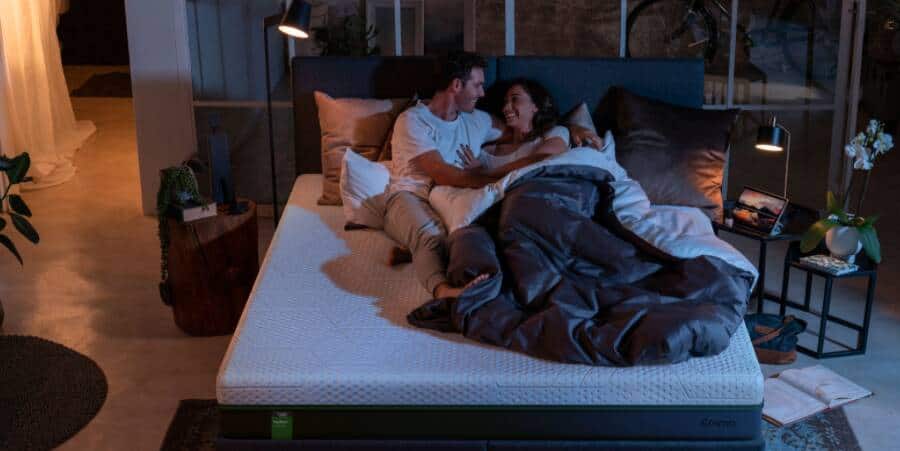 Our articles are dedicated to helping you find the right product at the best price. Latest Offers is supported by its audience. When you purchase through links on our site, we may earn a commission. Learn more.
From the 7th to the 20th February, 2022 Emma Sleep is celebrating love with a special Valentine's Day Sale. Sleep lovers can get a standard 55% off some Emma products. Use our exclusive code LATESTOFFERS5 at checkout and you can bump'n'grind those savings up an extra 5%! We've rounded up the three best discounts below.
1. 60% OFF the Emma Diamond Hybrid Mattress with our Exclusive Code
Featuring Diamond Degree® Graphite foam to take away excess heat, making sure your temperature is ideal for a full night's sleep, the Emma Diamond Hybrid mattress is one of Emma's most sought after products. The Diamond Hybrid mattress not only regulates your body temperature but is optimised for deep sleep. The popular mattress includes dynamic support from pocket spring and memory foam plus motion isolation technology.
Use code LATESTOFFERS5 at checkout for an additional 5% off the prices above to take your total savings to 60% off!
2. 55% OFF the Emma Box Bed with our Exclusive Code
Upgrade your current bed with the Emma Bed Frame which comes with patented technology for ultimate support, FlexiSlats for tailored pressure relief, and a special AirFlow bed base for maximum breathability. With a timeless, sleek and modern design the Box Bed will never go out of style. It comes with hotel level height to make it extra-easy for you to get in and out of bed and can be easily assembled.
Use code LATESTOFFERS5 at checkout for an additional 5% off the prices above to take your total savings to 55% off!
3. 55% OFF the Emma Comfort Mattress with our Exclusive Code
The Emma Comfort was awarded Choice's Top Score in the 2021 CHOICE Best Mattress, beating out the Emma Original (which came in second place). The two-layered foam mattress distributes your body weight evenly and contours to your individual shape for ultimate pressure relief. With multi-zone memory foam support, your spine, hips, and shoulders will remain aligned and supported in every possible position throughout the night.
Use code LATESTOFFERS5 at checkout for an additional 5% off the prices above to take your total savings to 55% off!
Michael Vojtisek is the Chief Editor at Latest Offers and an accomplished digital content producer with over 15 years of experience working in the media industry. Michael holds a Bachelor's degree in Business majoring in Marketing and Advertising from the University of Queensland and after three years working in London, now resides in sunny Brisbane, Queensland. When he's not writing about Australia's best brands, he relaxes watching Netflix, catches the latest NBA game or gets to the gym to try and stay fit & healthy.
Why did we write about this?
Our editorial team covers topics across multiple categories to help keep consumers informed about the best product options available in the market today. Latest Offers is reader-supported and may earn a commission when you visit links to partner sites.