Goodlife Healthclubs 10 Day Free Pass
Updated 10th February, 2022
Get a Goodlife Healthclubs 10 day free pass to a location of your choice. Try World class facilities in 80+ locations nationwide.
Offer Details
Experience a supportive fitness community and access 60+ unique group fitness classes and world class gym facilities with a Goodlife Free Pass. New customers can get a free pass to the Goodlife Healthclub location of their choice. Try one of Australia's best healthclub chains before you sign up.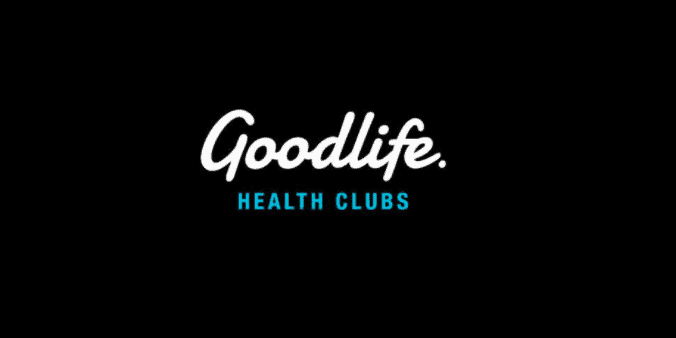 How does the Goodlife Free Pass work?
Goodlife lets you access their gym facilities and trial multiple fitness classes with a 10 Day Free Pass before committing to any long term contracts. No up front payment or credit card details are required. Just select a Goodlife free pass to a location of your choice and enjoy an "all access" experience.
Goodlife Free Pass Terms
Goodlife Healthclubs 10 day free pass offer is limited to one Free Pass per person and valid for first time Goodlife users only who are non-members. The user must live or work in the local area.
Valid for first time visitors and local residents 16 years and older only
Photo ID is required for entry
Only 1 guest pass can be used per person
Goodlife Healthclubs may contact you (including by email, SMS, telephone or such other means) for marketing purposes.
You can read full terms and conditions here.
How to Redeem a Goodlife Free Pass
New customers click the Blue "GE FREE PASS" button below
Once on the Goodlife website submit your personal details on the form & select a Goodlife location
Once you have registered your free pass will be emailed to you
About Goodlife Healthclubs
Goodlife Health Clubs is one of Australia's largest and most popular health club chains supporting more than 295,000 members to live healthier and more active lifestyles. Their purpose is very clear – they move people to achieve great things – whether it's finding a better work/life balance, creating healthy habits or training for your first marathon.
More than 80 nationwide
Huge range of group fitness classes
Flexible membership options
24/7 access
You can view all Goodlife Healthclubs offers here.
How do we select offers?
Our team reviews thousands of offers every single week across hundreds of product categories, making sure we provide the best offers available in the market today. Latest Offers is reader-supported and may earn a commission when you visit links to partner sites.