Weight Watchers Free Trial | Reach your Health Goals with WW
The Weight Watchers free trial offer is currently unavailable.
Weight Watchers inspires healthy habits for real life. For people, families, communities, the world—for everyone. For more than 55 years, WW has helped millions lose weight with the latest nutritional and behaviour change science.
WW is Weight Watchers reimagined. WW offers a scientifically proven program for weight loss and wellness, with Digital, in-person and Virtual Workshops, and Personal Coaching solutions to help meet your goals. Read on to find out how you can score a Weight Watchers free trial.
Weight Watchers Free Trial Offer Details
Reach your health goals with a Weight Watchers free trial, including unlimited use of the myWW app. New customers can create lasting habits around food, fitness & mindset.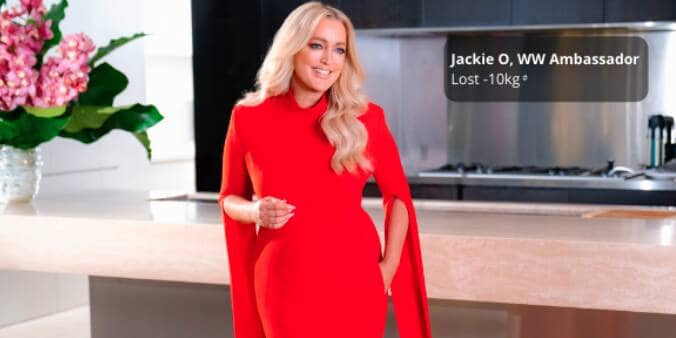 WW (formerly referred to as Weight Watchers) is an individually customised weight loss program. WW uses a calorie-counting system that is personalised based on age, weight, height, and gender to help people lose weight the healthiest way possible. A WW plan helps you track all food and drink, as well as exercise, to help you move towards your weight loss goals.
How Does the Weight Watchers Free Trial Work?
Before we get into the details, we do need to point out the Weight Watchers free trial isn't always available. The brand promotes different offers throughout the year, the Weight Watchers free trial being one of them, so you will need to check their website for their current promotion.
WW lets you trial their weight loss program with a 14 Day Free Trial before committing to any long term subscription plan. Once a Weight Watchers free trial period expires you then have the option to select from three different plan types; the Digital Plan which is an online service only, the Workshops Plan which gives you access to professional coaches every week and the Personal Coaching Plan which includes personalised skills training and and weekly action plans.
Alternatively, you can also cancel your subscription after the Weight Watchers Free Trial comes to an end if you do not wish to continue being a part of the weight loss program.
Weight Watchers Free Trial Terms
The Weight Watchers free trial is for new customers only. When signing up you are required to enter your personal details, including your name, address and payment information (credit/debit card details). You can cancel anytime during the free trial period. After 14 days you'll automatically be updated to a 1, 3 or 6 month plan. You can read full terms and conditions here.
What's Included with a Weight Watchers Free Trial?
The Weight Watchers free trial gives you access to WW's award winning app which includes the following:
Food tracking
Activity tracking
Water consumption tracking
Weight tracking
Recipe builder and food barcode scanner
Equipment free workouts and more
How to Redeem a Weight Watchers Free Trial
New customers click the Blue "GET OFFER" button below
Once on the Weight Watchers website select plan type from the options available
Click "Join now" and redeem free trial on the WW site
How do we select offers?
Our team reviews thousands of offers every single week across hundreds of product categories, making sure we provide the best offers available in the market today. Latest Offers is reader-supported and may earn a commission when you visit links to partner sites.