How to Watch the NBA Finals in Australia
The stage is set between the Pheonix Suns and the Milwaukee Bucks for the 2021 NBA crown. Here's how to watch the NBA Finals in Australia.
Who is playing in the 2021 NBA Finals?
The 2021 NBA Finals are set, and we'll see a champion we haven't seen in at least 50 years. The Phoenix Suns were the first team to punch their ticket when they overcame the LA Clippers in the Western Conference Finals. It's the Suns' first Finals appearance since 1993 when Phoenix faced off against Michael Jordan's Chicago Bulls. We all know what happened that year and to this day the Suns have never won an NBA title. The Suns' opponent are the Milwaukee Bucks, who defeated the Atlanta Hawks in six games in the Eastern Conference Finals. Milwaukee will head to the Finals for the first time since 1974. The Bucks' only title in franchise history came in 1971.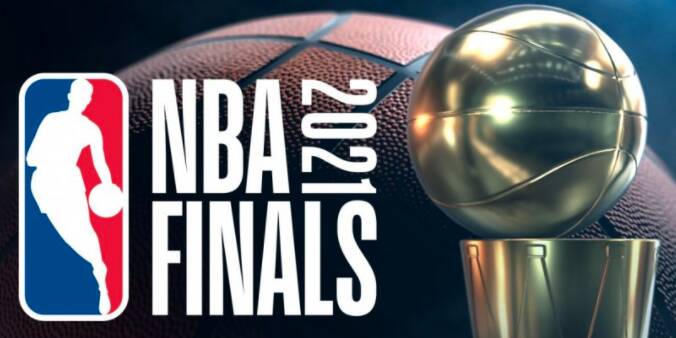 While it's happening a month later than NBA fans are used to (in July, not June) the 2021 NBA Finals are finally here. The NBA has confirmed, via it's official website, Game 1 of the best of seven Finals series will tip off Tuesday 6th July at 9PM Eastern time in the US. For Australian viewers, this means you will be able to tune in live Wednesday 7th July at 11am Australian Eastern Standard time. The full schedule for Aussie fans is below:
Game 1: Wednesday, July 7 | Milwaukee at Phoenix, 11am AEST
Game 2: Friday, July 9 | Milwaukee at Phoenix, 11am AEST
Game 3: Monday, July 12 | Phoenix at Milwaukee, 10am AEST
Game 4: Thursday, July 15 | Phoenix at Milwaukee, 11am AEST
Game 5: Sunday, July 18 | Milwaukee at Phoenix, 11am, AEST (if necessary)
Game 6: Wednesday, July 21 | Phoenix at Milwaukee, 11am, AEST (if necessary)
Game 7: Friday, July 23 | Milwaukee at Phoenix, 11am, AEST (if necessary)
How to Watch the NBA Finals in Australia
Streaming service Kayo Sports will stream the 2021 NBA Finals live on ESPN for the Australian market. Kayo offers a basic subscription (two screens) for $25 per month or a premium option (three screens) for $35 per month. The sports streaming service does offer a 14 day freel trial for new customers meaning Aussie basketball fans can tune into the entire NBA Finals series. KAYO also streamed an average of 7 regular season games per week, meaning you can go back and watch some of this season's most memorable games while you're at it.
What devices can you watch Kayo on?
With a Kayo Free Trial you can stream the NBA Finals with eligible mobile devices and browsers, including select PC and Macs, iOS and Android phones and tablets, Apple and Telstra TV, Google Chromecast, as well as Safari, Firefox, Chrome and Microsoft Edge.
How to Redeem a Kayo Free Trial
New customers click here
Click on the green "Try Free Now" button
Select your preferred subscription (basic or premium package)
Create your account with your personal details
Once you have registered an email address and password, you will be able to sign in on any compatible device offered by Kayo Sports
Kayo is Australia's number one sports-dedicated streaming service delivering today's biggest sporting events alongside game-changing documentaries. It's the home of Australia's most popular codes, from AFL and NRL to Cricket and Supercars, as well as some of the world's biggest international leagues & tournaments. Kayo is available in Australia only.
Stream in SD or HD
Key features include SplitView, Kayo Mini, Key Moments, No Spoilers
Compatible with mobile and tablet, web, Telstra TV, Apple TV, Chromecast and more
Thousands of hours on demand match-replays, live news, shows and sports docos
Why did we write about this?
Our editorial team covers topics across multiple categories to help keep consumers informed about the best product options available in the market today. Latest Offers is reader-supported and may earn a commission when you visit links to partner sites.