Winning Time The Rise of the Lakers Dynasty Season 2 has Been Confirmed
Hit drama series Winning Time: The Rise of the Lakers Dynasty, has been renewed for a second season on BINGE.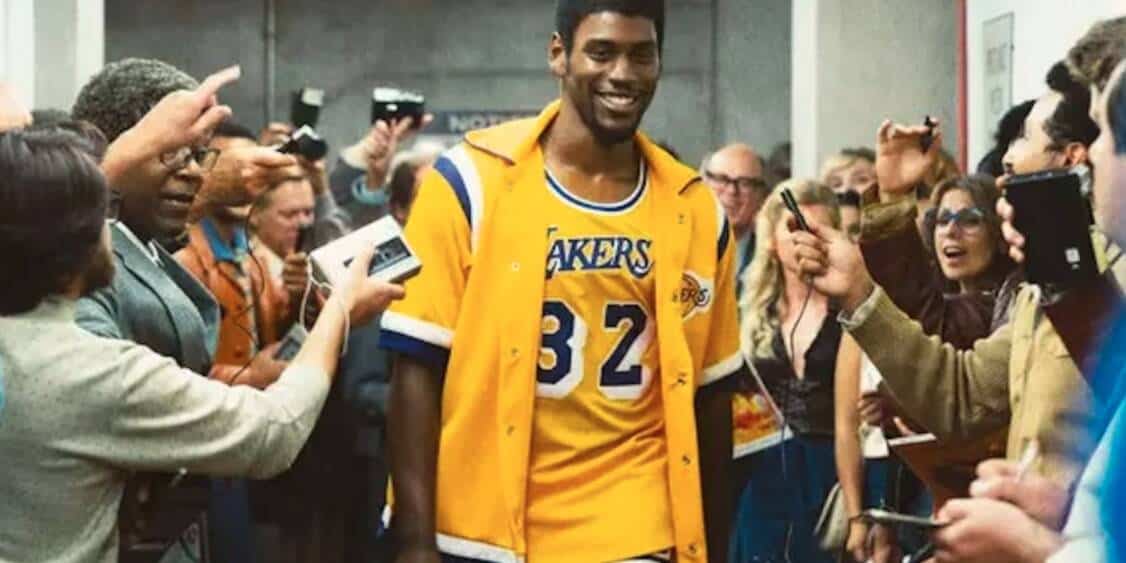 Our articles are dedicated to helping you find the right service at the best price. Latest Offers is supported by its audience. When you visit brands through links on our site, we may earn a commission. Learn more.
The ten-episode drama, produced by Adam McKay (Succession, Step Brothers), who also directs the pilot, is a fast-break series about the professional and personal lives of the 1980s Los Angeles Lakers, one of sports' most revered and dominant dynasties — a team that defined an era, both on and off the court.
RELATED: What's on BINGE this Month
And now the Lakers story will continue as it has been confirmed Season 2 of the biopic series is coming. "This series not only tells the riveting story of the Lakers' rise, but is also a look back at a transformative era in basketball, celebrity, and the city of Los Angeles. We can't wait to see how this team will tell the next chapter of this dynasty" Francesca Orsi, executive vice president of HBO Programming, issued in an official statement.
Season one cast includes: John C. Reilly as Jerry Buss, Quincy Isaiah as Magic Johnson, Jason Clarke as Jerry West, Adrien Brody as Pat Riley, Gaby Hoffmann as Claire Rothman, Tracy Letts as Jack McKinney, Jason Segel as Paul Westhead, Julianne Nicholson as Cranny McKinney, Hadley Robinson as Jeanie Buss, DeVaughn Nixon as Norm Nixon, Solomon Hughes as Kareem Abdul-Jabbar, Tamera Tomakili as Earleatha "Cookie" Kelly, Brett Cullen as Bill Sharman, Stephen Adly Guirgis as Frank Mariani, Spencer Garrett as Chick Hearn, Sarah Ramos as Cheryl Pistono, Molly Gordon as Linda Zafrani, Joey Brooks as Lon Rosen, Delante Desouza as Michael Cooper, Jimel Atkins as Jamaal Wilkes, Austin Aaron as Mark Landsberger, Jon Young as Brad Holland, with Rob Morgan as Earvin Johnson Sr. and Sally Field as Jessie Buss.
Watch the Season 1 trailer below.
Ahead of the Season 1 finale on Monday 9 May, viewers can catch up on the first season of Winning Time: The Rise of the Lakers Dynasty streaming now on BINGE.
BINGE is one of Australia's fastest growing movie and TV dedicated streaming services, specialising in content from America's HBO. On BINGE you'll find some of Hollywood's biggest blockbuster movies, great content from the UK and more.
New to BINGE? Get a Binge Free Trial for 14 days and start streaming instantly.
Michael Vojtisek is the Chief Editor at Latest Offers and an accomplished digital content producer with over 15 years of experience working in the media industry. Michael holds a Bachelor's degree in Business majoring in Marketing and Advertising from the University of Queensland and after three years working in London, now resides in sunny Brisbane, Queensland. When he's not writing about Australia's best brands, he relaxes watching Netflix, catches the latest NBA game or gets to the gym to try and stay fit & healthy.
Why did we write about this?
Our editorial team covers topics across multiple categories to help keep consumers informed about the best product options available in the market today. Latest Offers is reader-supported and may earn a commission when you visit links to partner sites.